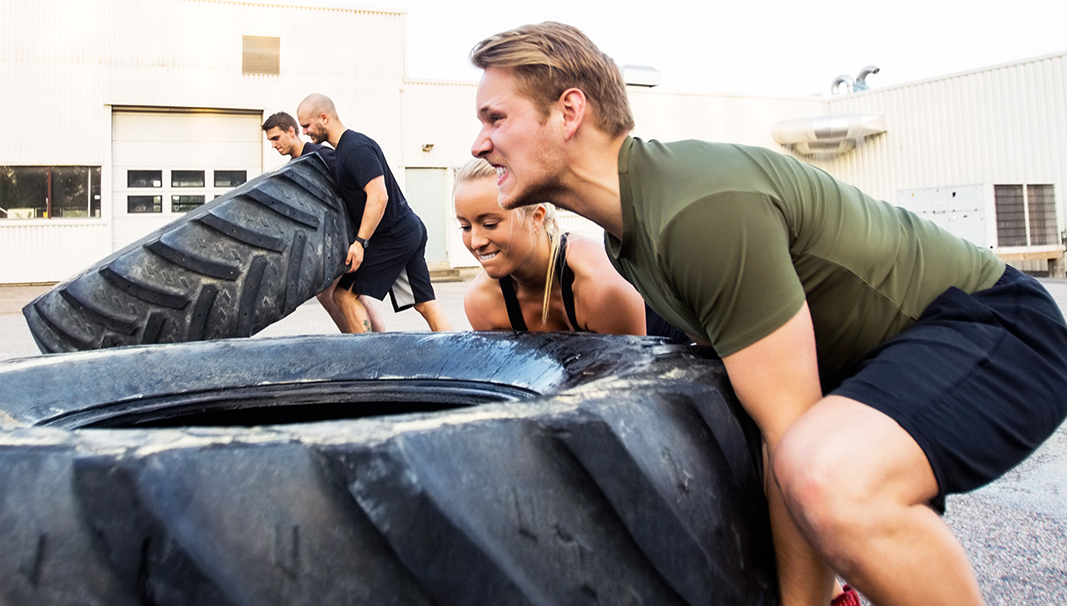 Foundations
Our trainers are committed to providing a "client-driven" program which begins with understanding your training goals. Following a custom tailoring session with you to become familiar with your desired outcome, each trainer integrates this knowledge into the exercises, activities and delivers you a targeted training program which achieves your training goals.
Option 1 - Foundations Classes
The CrossFit program is designed for universal scalability making it the perfect application for any committed individual regardless of experience. We've used our same routines for elderly individuals with heart disease and cage fighters one month out from televised bouts. We scale load and intensity; we don't change programs.
Have fun!
Option 2 - Foundations Privates
Rig Dog CrossFit provides a solid foundation in the movement skills that our training and exercises are based on. Working with you, we learn your current abilities and show you how to get the most out of our program.
Rig Dog CrossFit works with you individually so we can address any limitations, injuries you have, and/or goals you are working towards.
Rig Dog CrossFit offers personal programming for every level, from beginner to experienced crossfitter. Work on introductory level information, tough skills, lifts, or techniques with a certified personal trainer for faster results. Schedule a free consultation with steph@rigdogcrossfit.com and get personal CrossFit training and programming into your fitness routine.
pricing
Choose the program
1 Week Free Trial
No Risks & No Obligations
Drop In Guests Welcome
May Use On Any Open Class
CrossFit & Specialty Classes
Unlimited CrossFit Classes
Contact Us
Address
Houston, TX 77018, 827 W 34th St.
We are open
Mon-Sat 5:30AM–7PM
E-mail
carltonrigdog@icloud.com